T-Mobile introduces exclusive free version of Voyo streaming app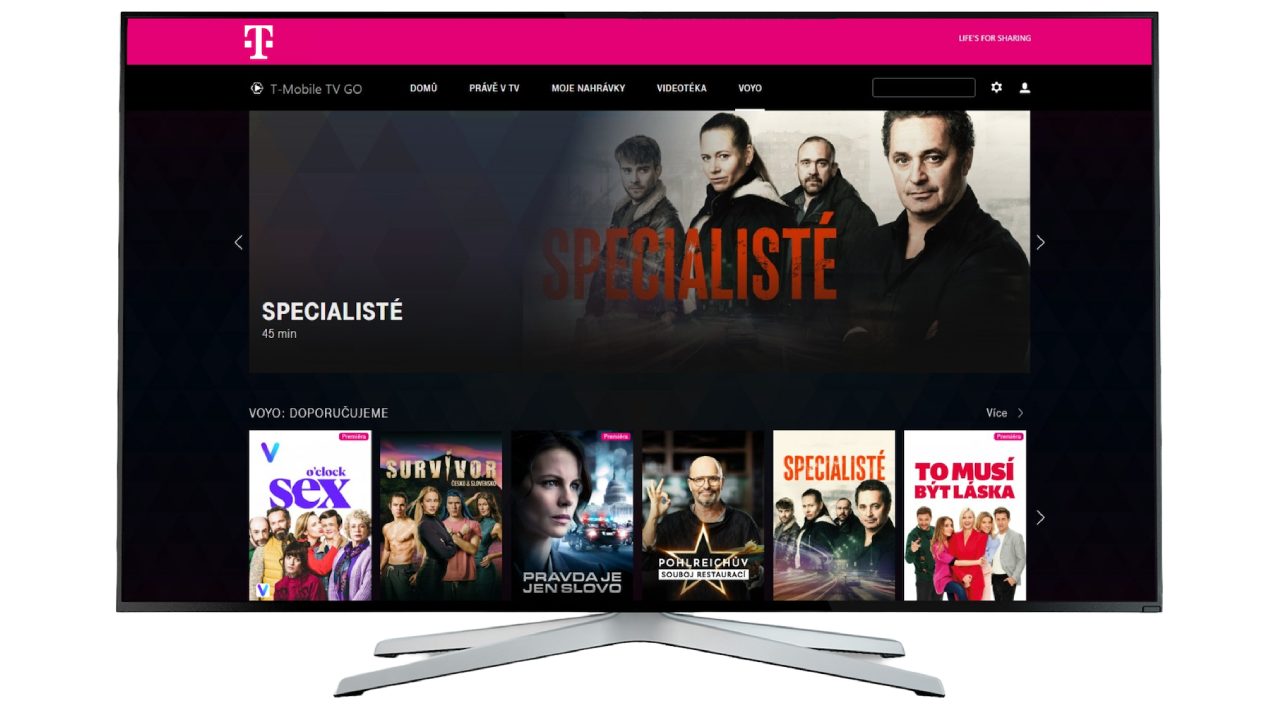 From 28 March, T-Mobile will be rolling out access to the Voyo app to its TV service customers. Customers will be offered a 14-day trial, after which they will be able to choose between the paid version of Voyo or the free Voyo Start package.

The 14-day trial period doubles Voyo's standard trial period and allows customers to watch any title with no limit on the number of views. However, premium content, including Voyo Originals and Sport, is not available during the trial period.

T-Mobile is the only operator to offer customers the ability to continue watching Voyo for free after the trial period. With the Voyo Start package, customers can watch five titles every 30 days, excluding premium content, at no additional cost.

Customers who opt for the full version of Voyo, which costs CZK 159 per month, will find the charges included in their T-Mobile TV bill.

The integration of Voyo and the T-Mobile TV GO app is a major advantage for customers. "Transitions between the apps are seamless and convenient for customers," said Zdeněk Spurný, T-Mobile's TV services manager.

Both the Voyo Start package and the full version of Voyo can be used on up to five devices, with simultaneous streaming on two devices.
Read more about Voyo: