New streaming service Canal+ launches in Czech Republic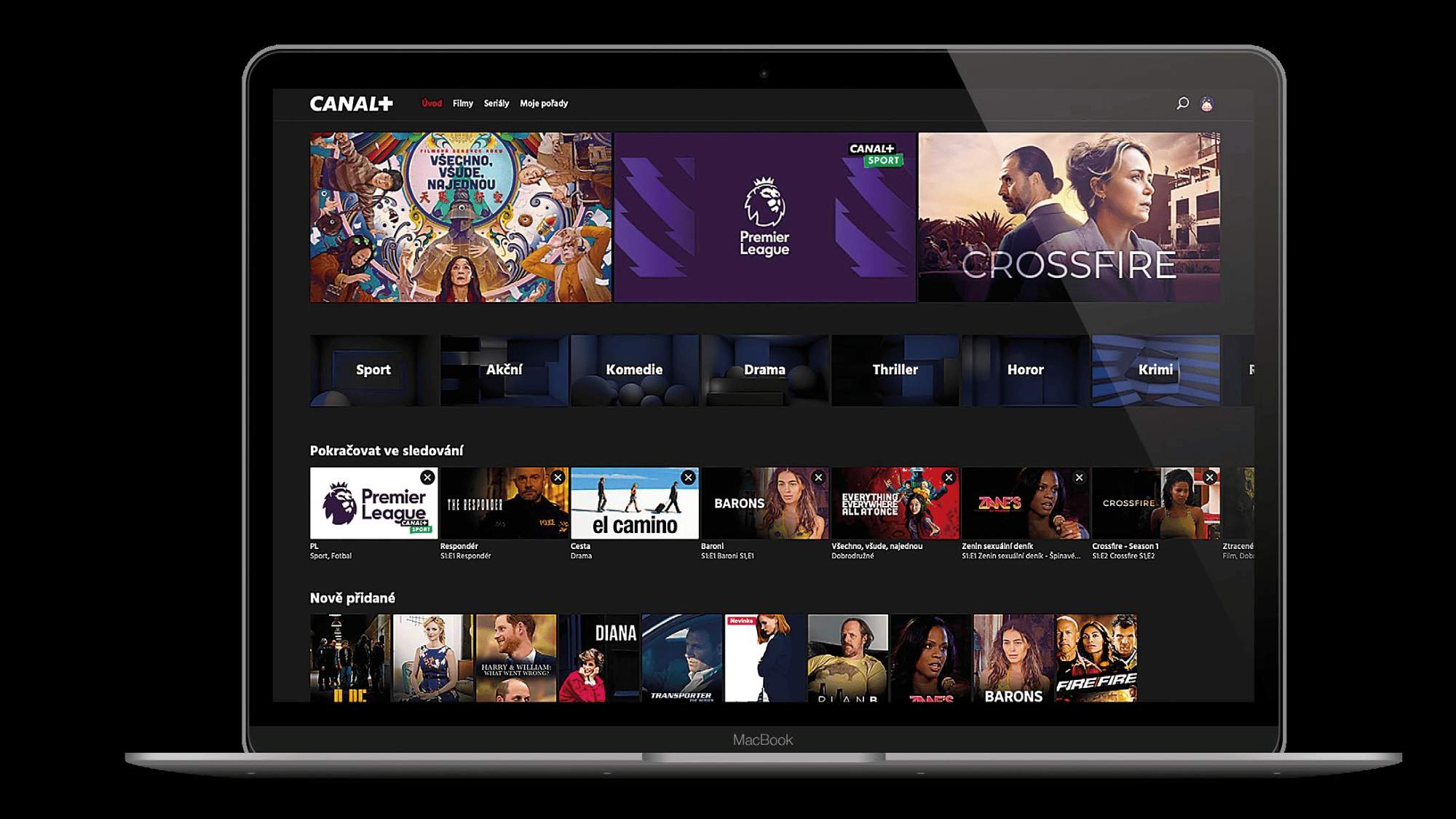 A new streaming service, Canal+, has been launched in the Czech Republic. The app offers access to movies, series, Premier League matches, and live broadcasts of Canal+ Sport and Canal+ Action channels.
The service is priced at 189 CZK per month and can function with any internet connection from any provider, without the need to be a customer of Skylink, which is owned by the same parent company. However, Skylink customers with a Kombi+ package will automatically gain access to Canal+.
Under one user account, up to four devices can be paired, allowing simultaneous use of the application. A stricter limitation applies to Canal+ Sport and Canal+ Action channels, where streaming can only run on two devices at the same time. Programmes from both channels are available for catch-up playback for a maximum of one week after broadcast. The option to start a currently running show from the beginning is also available.
The streaming service is compatible with Samsung smart TVs (manufactured in 2017 or later), LG TVs with WebOS version 3.5 or higher, and receivers with Android TV (Android 7.0 or higher). The app can also be accessed through a web browser at play.canalplus.cz, as well as on phones and tablets with iOS (11 or higher) and Android (7.0 or higher) operating systems. Supported devices include NVIDIA Shield TV, Amazon Fire TV Stick (Fire OS 6 or higher), and Apple TV.
Users with rooted operating systems on their phones or tablets can install the app but will be unable to play any content.
The catalogue features both Czech and international content, as Canal+ benefits from the backing of parent French company Vivendi. Many popular films have been produced in their StudioCanal studios. Following a recent agreement with Apple, content produced for Apple TV+ will also be added to the database, with integration still underway.
The highest image resolution offered by the service is Full HD.