Vodafone TV revamp offers new packages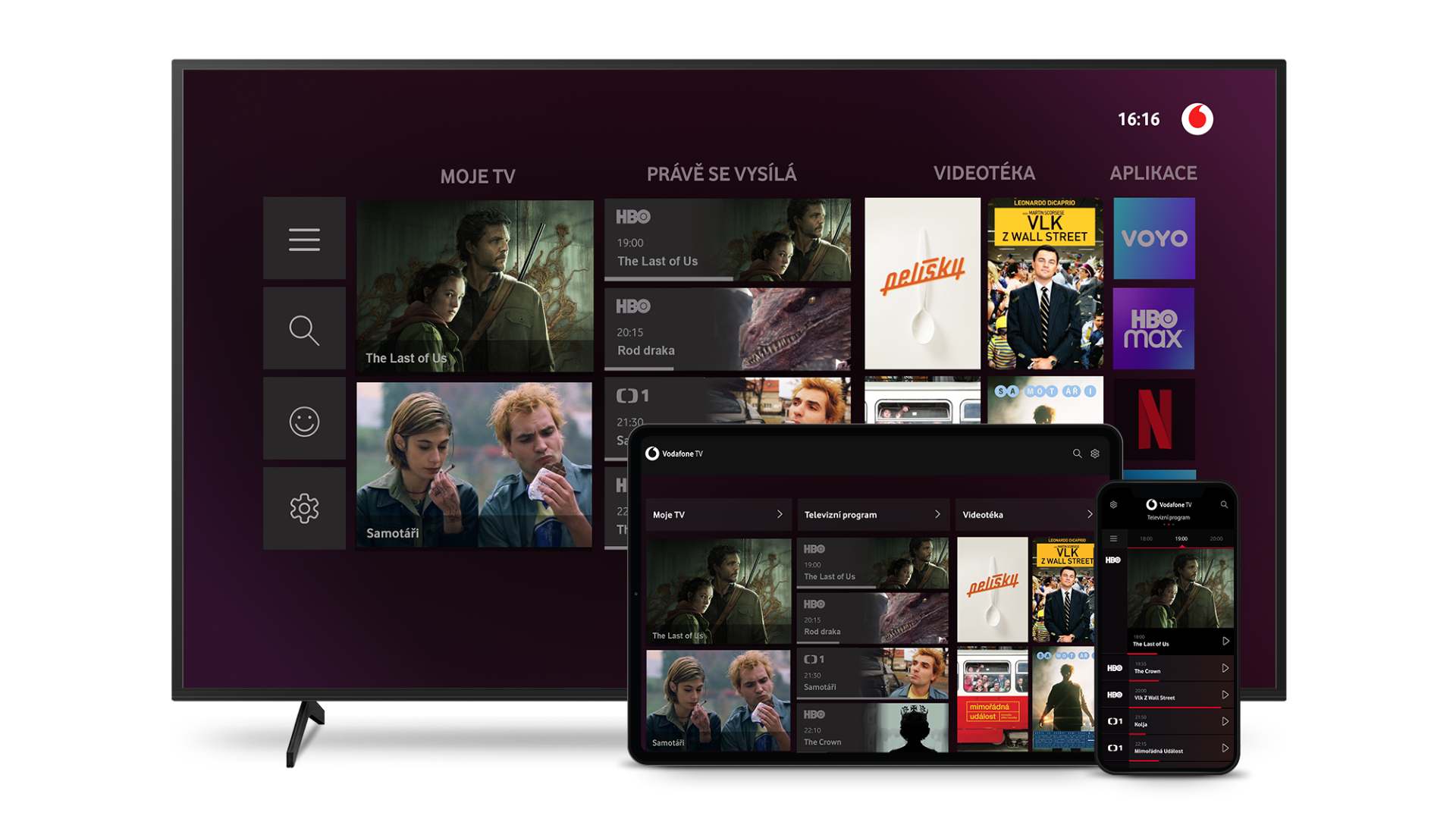 Vodafone is streamlining its television offering. The basic package will now include almost 120 channels and access to a video library of 2000 titles. In addition, the operator is offering three optional packages: Sport, Cinema and Family.

Previously, Vodafone TV had three monthly plans (Classic, Comfort, Complete) and offered eleven optional packages. "The revamped TV service is available to all customers from today, but existing customers can stay with the original offer they are used to," Vodafone said in a press release.

The Vodafone TV monthly plan now includes all basic Czech television channels, supplemented by documentary, lifestyle and music programmes. Customers can use the video library with over two thousand films at no extra cost.

The Sport package includes channels such as Nova Sport 1 HD, Nova Sport 2 HD, Eurosport 1 HD, Eurosport 2 HD and others in addition to the basic package.

The Cinema package includes channels such as HBO, including the HBO Max app, and Filmbox programmes.

The Family package offers 17 channels and includes the Voyo service. The Voyo app will also be pre-installed on the Vodafone TV set-top box.

For customers with Vodafone fixed internet, the TV service is more than 50% cheaper and costs CZK 150 per month. As a standalone service, the price is CZK 320.

The prices of the optional packages are the same for all customers: Sport for CZK 150, Cinema for CZK 220 and Family (including Voyo) for CZK 220 per month. Business customers can also avail of these offers.