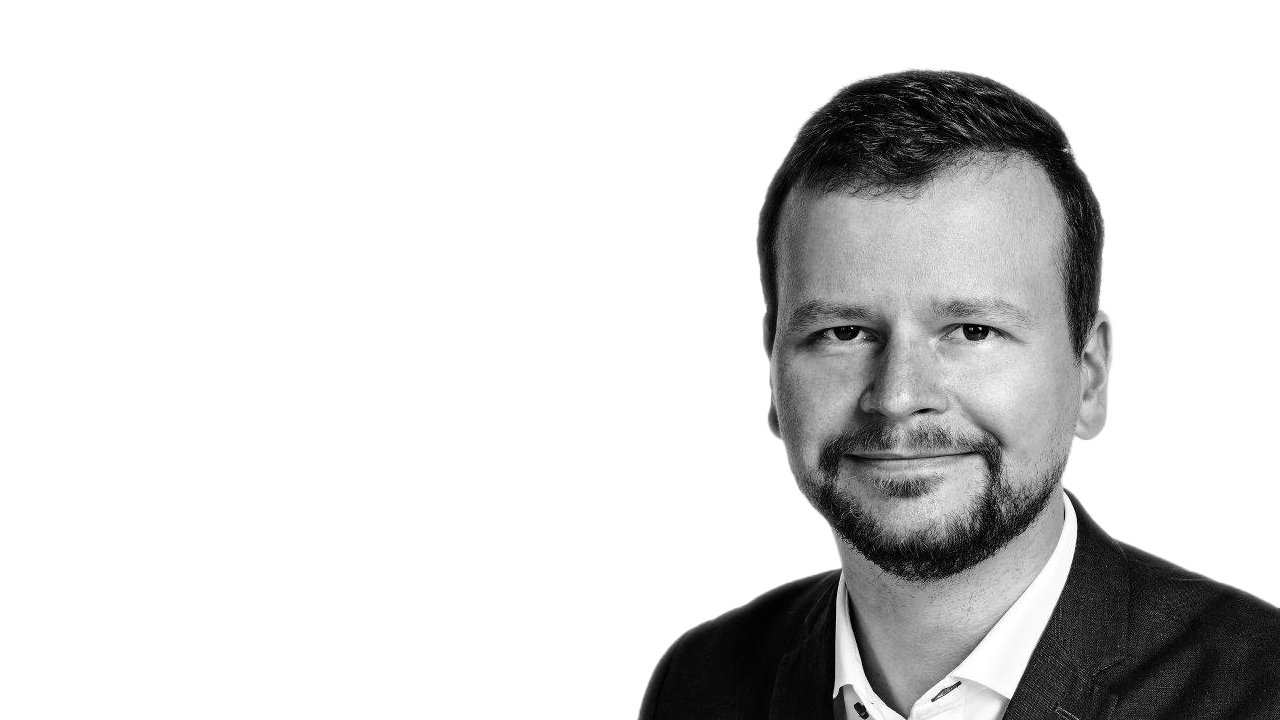 I am an experienced journalist specialising in the dynamic intersection of media, telecommunications and national/international legislation. With years of experience in the field, I am a sought-after speaker and moderator at top industry seminars and conferences.

In addition to my journalistic work, I also offer expert consultancy services in social media and digital communications. I pride myself on being a trusted evaluator and analyst for international industry projects.

Sharing knowledge and empowering future generations is important to me. That's why I've been honoured to teach and mentor at the Metropolitan University in Prague, the Summer School of Journalism and the Summer School of European Studies of the Ministry of Foreign Affairs of the Czech Republic.

My innovative use of modern technology has been recognised by industry leaders, and in 2014 I was awarded the Journalism Prize. In 2013, I received the prestigious Czech Radio Director General's Award for my groundbreaking projects in new media.
---
Professional Experience
Editor of DigiZone.cz | Internet Info, s.r.o. | 2019 - present
As an editor, I am responsible for providing daily coverage of the latest happenings in the media industry, including TV, radio, streaming platforms, and broadcasting technology. Through my work, I aim to keep our readers up-to-date with the latest trends and developments in the ever-evolving media landscape.
Editor-in-chief, Marketing & Media | Economia, a.s./Forum Media, s.r.o. | 2015-2018
As the editor-in-chief of the largest Czech B2B weekly on the communications industry, I led a talented editorial team that produced high-quality content for our readers. Additionally, I contributed to the program of the Forum Media conference, sharing my insights and knowledge with other professionals in the industry.
Innovation Editor | Economia, a.s. | 2014-2015
During my time as the Innovation Editor at Economia, a.s., I collaborated with the content and technical teams to create special features for the website of the Hospodářské noviny newspaper. Through my contributions, I helped to enhance the overall user experience and engagement on the site.
Strategic Analyst | Czech Radio | 2013-2014
In my role as a Strategic Analyst, I monitored media legislation and regulatory decisions, analyzed the competitive landscape in the radio market, and evaluated the success of digital projects. Additionally, I represented Czech Radio abroad at various conferences and events, and developed content projects focused on new media.
Head of the Internet Editorial Office | Czech Radio | 2006-2012
As the Head of the Internet Editorial Office, I led a team of web editors and oversaw the project management of mobile applications. I was also responsible for managing Czech Radio's profiles on social networks and scripting broadcasts for Radiožurnál and Radio Wave. I actively monitored media legislation and regulation, represented Czech Radio at international events, and led a reform of Internet news.
Web editor | Česká média, s.r.o. | 2003-2006
As a Web Editor, I provided daily coverage of the latest developments in the media industry, including TV, radio, newspapers, broadcasting technology, and online media. I also edited media industry yearbooks and specialized publications on digital terrestrial broadcasting, providing valuable insights and analysis to our readers.
---
Education
Bachelor's degree - 2014 - College of International and Public Relations Prague o.p.s. 
Field of study: PR and Communication
Publication Activity

Hospodářské noviny | Economia, A.S. | 2014-
Regular Monday commentary on media events and business communication. (Archive of articles in Czech)
Digizone.cz | Internet Info, s.r.o. | 2019-
Analysis, commentary and coverage of events in the media industry. (Archive of articles in Czech)
Other media
Aktuálně.cz, Deník N, E15, Britské listy, Česká média, Czech Radio, Lidové noviny, Literární noviny, Marketing & Media, Médiář, Metro, Playboy, Redhot, Reflex, Strategie, Svět rozhlasu, Týden, Týdeník Rozhlas and others.

See my Authority Record - National Library of the Czech Republic