Respekt weekly's editorial team eyes exit from Economia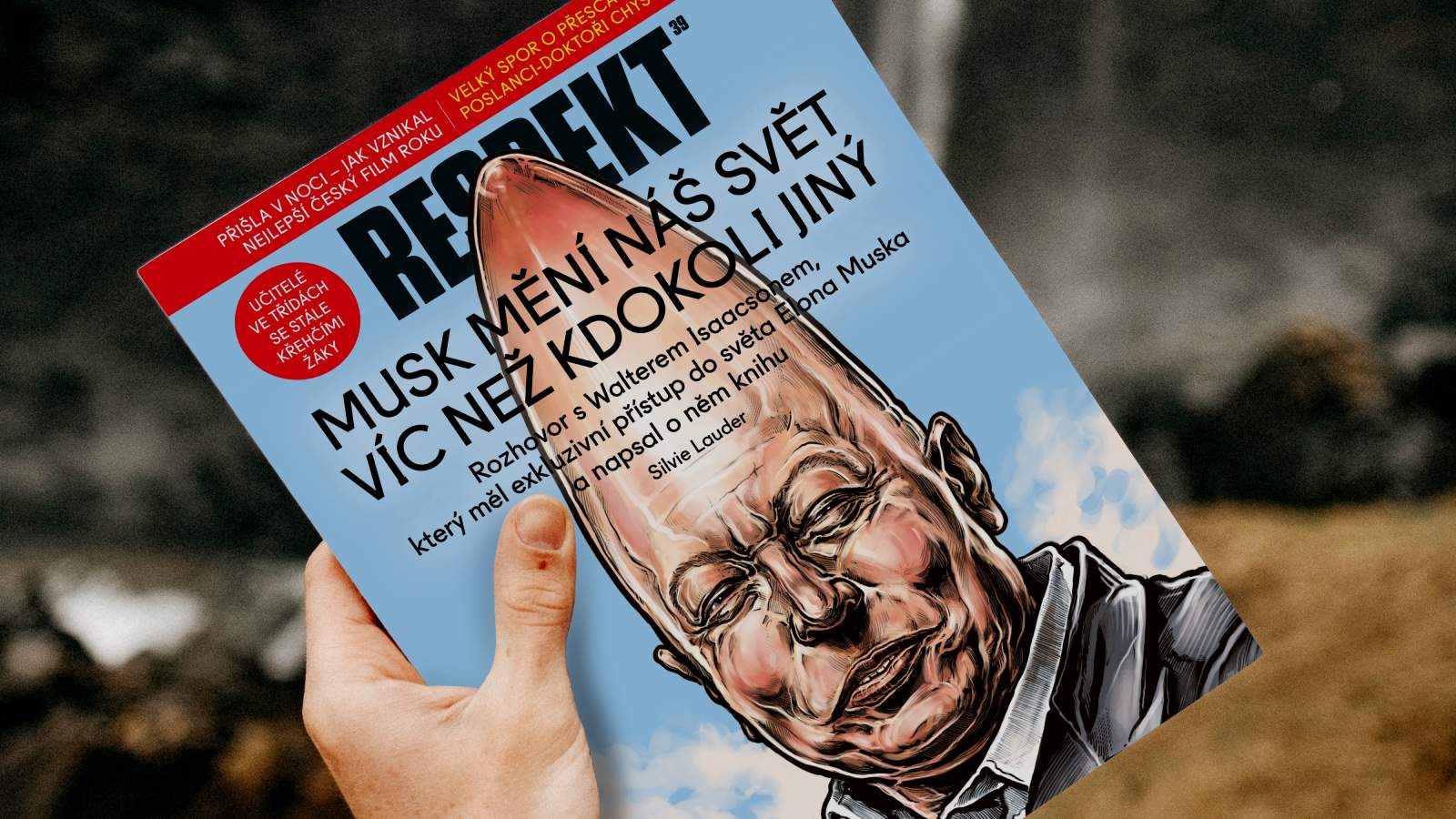 The editorial team of the weekly Respekt is seemingly gearing up to depart from Economia publishing house, as indicated by the formation of a new company named Respekt Media. Stakeholders in this venture include Respekt's journalists, Czech Deník N owners, Slovak Denník N, and Aegis Holding, linked with Slovak tomato producer GreenCoop.
As per E15 daily, a sales agreement for the weekly is already in place, with only a few weeks remaining for its formal signing. E15 speculates the exit from Economia is due to strained relations between the editorial team and management, as the loss-making Economia looks to cut costs for operational profit. Respekt's team, which comprises dozens of individuals, reportedly resisted cost-cutting to preserve the publication's quality. Economia has not commented on E15's information.
Respekt Media was registered on October 4, 2023, with its administrative headquarters located at Vodičkova 36, Prague, where Palác Lucerna stands.
Thirty Respekt employees, including Editor-in-Chief Erik Tabery, will hold 25% of the shares. Slovak independent paper Denník N and Independent Press (majority shareholder of Czech Deník N) will each have a quarter share as well. The remaining 25% will belong to Slovak Aegis Holding, connected to GreenCoop.
Aegis Holding collaborates with entrepreneurs whose father, László Szigeti, is the director of Kalligram publishing house in Bratislava, Slovakia, and shares a friendly rapport with Erik Tabery.
The board of Respekt Media is chaired by Pavel Volčík, Economia's Strategic Marketing Director, with Erik Tabery (Editor-in-Chief of Respekt) and Michal Ischia (Product Manager of Respekt) as board members. The supervisory board comprises Lukáš Fila (Denník N), Zsolt Bindics (Aegis Holding), and Ivan Pavlíček (Independent Press).
The average sales of Respekt weekly stand at around 33,000 copies, of which 17,500 are subscriptions, 10,000 are sold at newsstands, and the remaining 5,000 are digital accesses.
Since 2014, billionaire Zdeněk Bakala's Economia has been publishing Respekt weekly, becoming the sole shareholder of Respekt Publishing back then. The latter was established in 2007, succeeding the former Respekt publisher, R-Presse. Zdeněk Bakala has owned Respekt since 2007, initially acquiring over 55% shares, later increasing his stake to over 70%. Until 2007, almost the entire ownership of Respekt rested with Karel Schwarzenberg.