Petra Procházková awarded the Legion of Honour by French Ambassador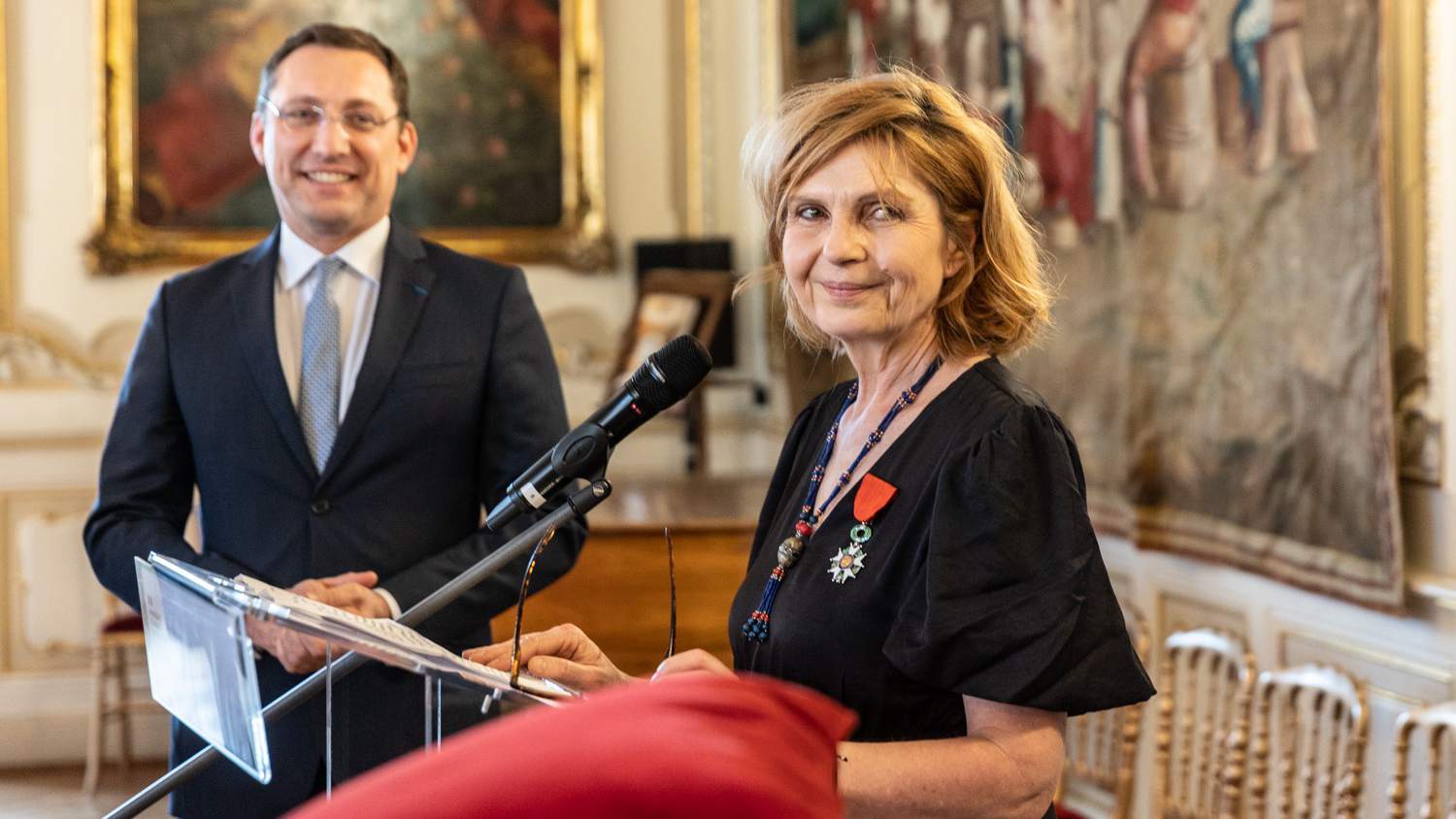 War journalist Petra Procházková has been awarded the Order of the Legion of Honour, France's highest state decoration, by French Ambassador Alexis Dutertre in Prague. The prestigious accolade recognises her contributions to war journalism, human rights activism, humanitarian work, and her literary career.
Ambassador Dutertre praised Procházková's achievements, calling her a "legend of war journalism, tireless fighter for human rights, and successful writer." He commended her ability to explain the complexity of geopolitical relations in conflict zones and to capture individual human stories, as well as her personal courage and commitment to helping children, women, and all victims of conflict.
Procházková has written several books, and her novel Frišta inspired the film My Sunny Maad (Moje slunce Mad), which won the César Award for Best Animated Feature Film. Both the book and the film demonstrate Procházková's dedication to journalistic truth and interhuman understanding.
Dutertre also highlighted Procházková's work in post-Soviet regions, particularly her focus on Ukraine following Russia's occupation of Crimea in 2014.
Procházková gained fame for her war reporting in areas of conflict that emerged after the dissolution of the Soviet Union in the Caucasus. She managed to access guerrilla fighters in East Timor and worked in Afghanistan. For several years, she covered the issues in Chechnya and Nagorno-Karabakh, and in Russia's Grozny, she established a children's home for 50 war orphans. In recent years, she has concentrated on developments in Ukraine.
The Legion of Honour is awarded by decree of the French President for outstanding civilian or military service to the French nation.