Data journalist Jan Cibulka wins top award in Czech Republic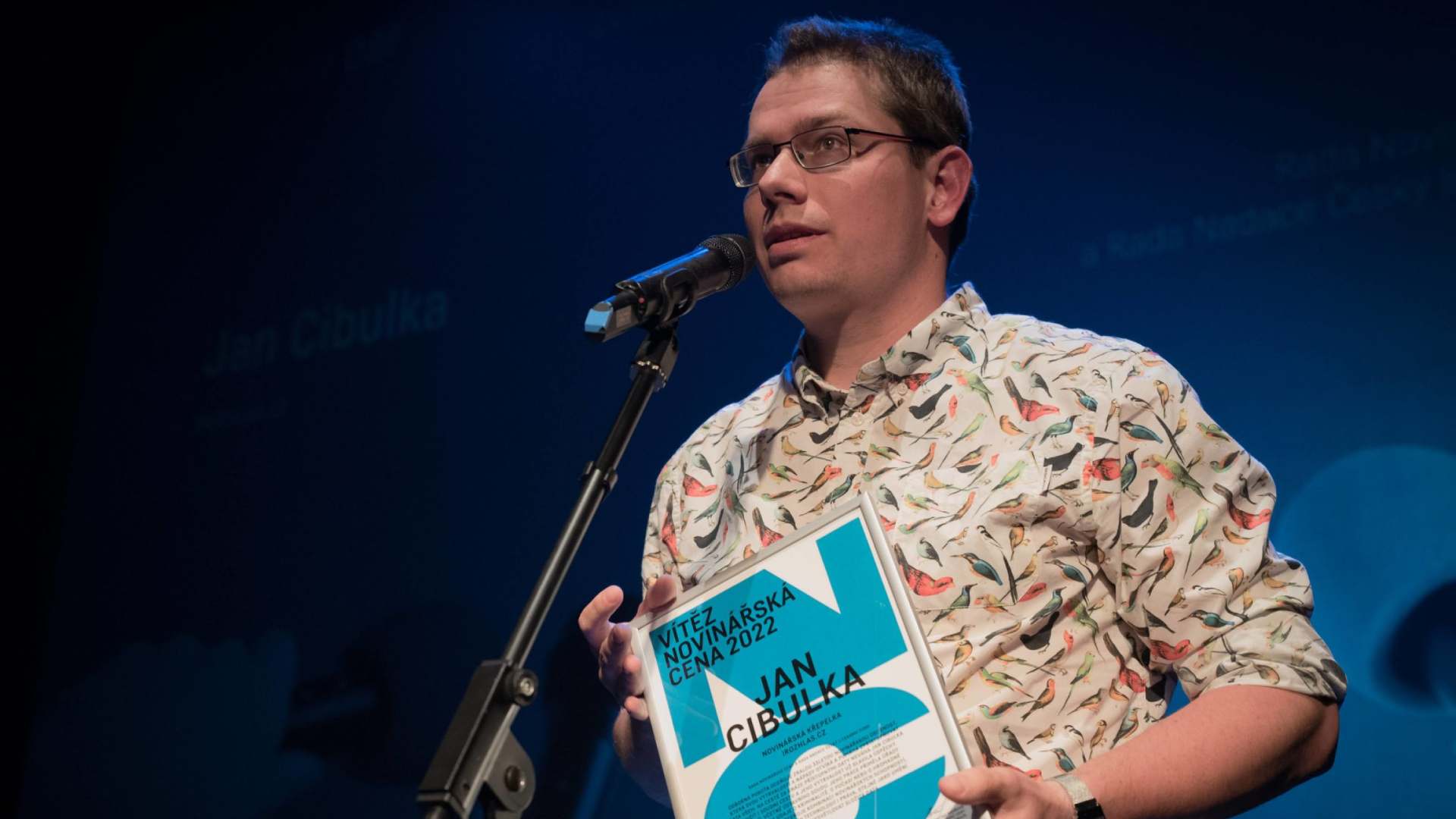 Jan Cibulka, a data journalist from Czech Radio, has been awarded the prize for promising journalists under 33 years old. The expert jury commended Cibulka for his persistence and innovative ideas that make data accessible to everyone.
The jury praised Cibulka for his combination of journalistic skills, knowledge of information technology and law, and the ability to clearly explain complex data. They noted that he is not afraid to use legal means to make data more accessible, and his persistence has led to victories in courts, including the Constitutional Court. His work has prompted authorities to publish open data on crime, weather, and public transportation.
The award is presented by the Czech Literary Fund Foundation together with the OSF Foundation.
Václav Černohorský from Czech Television received an award for exceptionally socially beneficial journalism for his dedicated foreign reporting during both peaceful and wartime periods.
Winners in other categories of the Journalism Prize were also announced on Wednesday.
Petr Koubský received a special award for his understandable and insightful coverage of Ukraine and Russia's history in Deník N.
The Czech and Slovak public prize went to Zdislava Pokorná (Deník N), who spent dozens of hours at Prague Castle recording the private meetings of former President Miloš Zeman's closest aides.
Pavel Kasík and Matouš Lázňovský from Seznam Zprávy won the award for innovative online journalism. The jury was impressed by their article "Omicron is milder and more dangerous at the same time. How will the Czech Republic cope?", praising its visualizations, social importance, and text comprehensibility.
The best television report was produced by Michal Kubal and Vojtěch Hönig for ČT24, who showcased the direct contact with terror experienced by people in war from various perspectives in their piece "Ukraine: Faces of War".
The full list of winners of the 2022 Journalism Prize can be found on the organising foundation's website.