Journalism Fund to support 11 media projects on Ukrainian war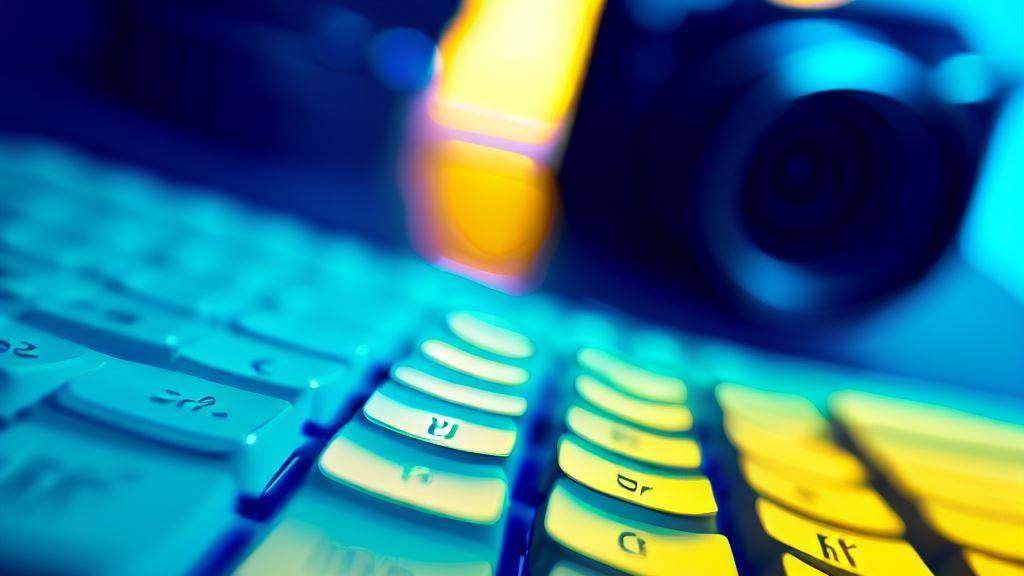 The Independent Journalism Fund (NFNZ) will distribute CZK 750,000 (€32,000) to support 11 media projects focusing on the war in Ukraine and its impact on Czech society.
According to Petr Orálek, the director of the fund, misinformation and conspiracy theories have contributed to waning support for Ukraine. Therefore, it is crucial for media outlets to adhere to journalistic principles and provide accurate and verified information about the Russian aggression and its consequences.
The exceptional grant initiative "War in Ukraine: One Year Later" received applications from 14 projects, of which 11 media outlets were successful and will share the money raised from individual donors.
The director of the fund added that many important and meaningful projects were submitted, and the NFNZ aimed to support as many as possible, even on a smaller scale. This approach ensures comprehensive assistance to various media, formats, and ultimately, an informed Czech public.
Selected projects include war reportages, analytical articles, and news from the Ukrainian battlefields. Experienced reporter Petra Procházková and photographer Gabriel Kuchta from Deník N will also receive support for their reportage journey.
In addition to war reporting, the NFNZ will support articles about the integration and working conditions of war refugees in the labour market and the long-term consequences of the conflict on mental health. An analysis of how the conflict has changed football in the Czech Republic will also be created thanks to the grant.
Support for a project ranges from CZK 50,000 to CZK 100,000 (€2,100 to €4,200).
In spring 2022, the Czech journalism fund supported Ukrainian media with several million crowns to continue their work. It also contributed to Czech journalists who went to Ukraine to report the reality from the ground.
| Media Outlet | Project | Approved Amount |
| --- | --- | --- |
| Heroine | How to Help and Not Fall (Jak pomáhat a nepadnout) | CZK 100,000 |
| Deník N | Year of War (Rok války) | CZK 100,000 |
| Voxpot | War in Ukraine: No End in Sight (Válka na Ukrajině: Konec zatím v nedohlednu) | CZK 100,000 |
| Reportér | The Dark Side of War – Stanislav Krupař's Lens (Odvrácené tváře války – objektiv Stanislava Krupaře) | CZK 70,000 |
| Deník Alarm | Working Migration During Wartime (Pracující migrace za časů války) | CZK 70,000 |
| Next page Media - Football Club | How the War in Ukraine Changed Football (not only) in the Czech Republic (Jak válka na Ukrajině změnila fotbal (nejen) v Česku) | CZK 60,000 |
| Drbna.cz | Forgotten Czechs of Volhynia (Zapomenutí Volynští Češi) | CZK 50,000 |
| EKOLIST | Russian Aggression in Ukraine as an Environmental Disaster (Ruská agrese na Ukrajině jako environmentální katastrofa) | CZK 50,000 |
| Euractiv | Special Report on EURACTIV.cz: War in Ukraine Changes Europe (Special Report na EURACTIV.cz: Válka na Ukrajině mění Evropu) | CZK 50,000 |
| Dok Revue | Series of Articles and Podcasts on Ukrainian Documentary Cinematography in Dok Revue Magazine 2023 (Série článků a podcastů o ukrajinské dokumentární kinematografii v časopise dok.revue 2023) | CZK 50,000 |
| Magdaléna Sodomková | Ukraine: War and Me (Ukrajina: Válka a já) | CZK 50,000 |