Czech media companies slow to promote media literacy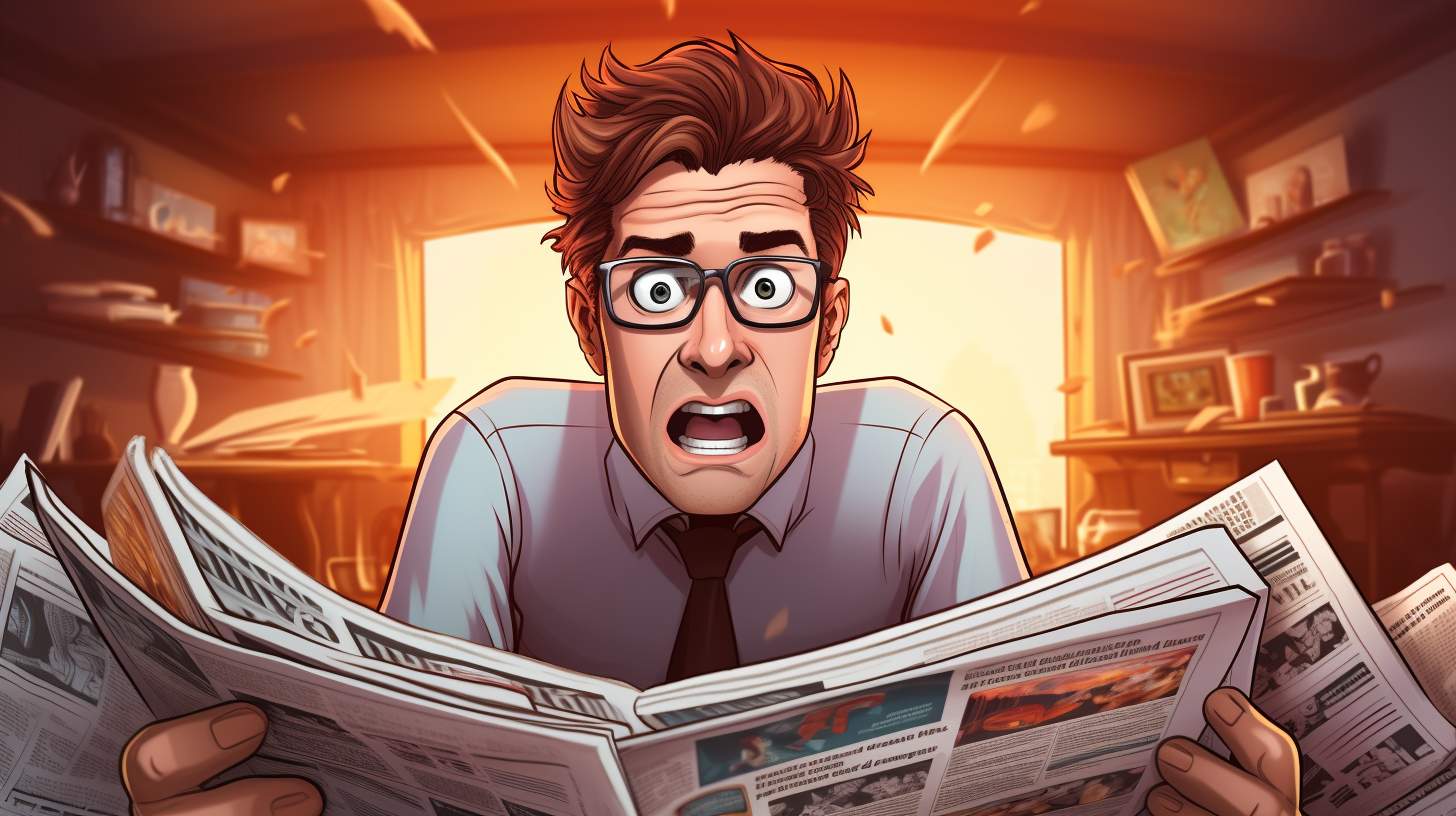 Most Czechs lack the ability to handle information properly and are poorly oriented in the modern media world. Media literacy is at a low level. These are the results of a long-term study conducted by Kantar, which maps the lifestyle of Czech society.
The Lifestyle 2022 study surveyed 5,000 people on trends and consumer behaviour. In the 18-75 age group, only 20% of people are media literate. And if we focus only on seniors aged 66-75, this figure drops to just 9%.

Denisa Hliňáková from the Analytical Department of the Council for Radio and Television Broadcasting quoted the conclusions of the study at the conference Media for Children, Media with Children.

Why do people not understand how the media work, what information they present to them and what are the pitfalls of new communication technologies? There are various reasons: in schools, for example, the majority of teachers have no media education. And the general public is only sporadically introduced to the subject.
Television and radio stations or online audiovisual services should also contribute to improving media skills and knowledge. But the vast majority of them do nothing.

Every year, the Council for Radio and Television Broadcasting asks the audiovisual media what measures they have taken to promote media literacy. The authorities have to evaluate the promotion of media literacy under broadcasting law.
In addition, European Directive 2018/1808 encourages the improvement of critical thinking. The coalition government has also committed itself to promoting media literacy and critical thinking in its programme statement.
A media-literate person is able to use, critically evaluate and create media content in a responsible and safe way. It is not only about knowledge of tools and technologies, but also about the ability to form opinions, to analyse complex issues and to distinguish between opinion and fact.
At the conference, the Council for Radio and Television Broadcasting presented the results of this year's data collection from TV channels, radio stations and Internet video services. A total of 309 companies were contacted. Some of them ignored the call and were subsequently penalised. Failure to provide information on media literacy policies was the most common offence penalised last year.

In the end, 215 subjects responded. Of these, 123 explicitly stated that they had not taken any media literacy measures in the past year.
Even the remaining responses are not a great success, as most of the activities described only superficially support media literacy. Television, radio and online audiovisual services even include routine things that do not in fact have a major impact on how people understand media content, let alone how they evaluate information.
For example, broadcasters described how they operate websites and engage with viewers via social media, email and telephone. "Some operators spoke of technical support and information on alternative reception options in this context," summarised the Council for Radio and Television Broadcasting.

There are very few educational programmes on media literacy. When one does appear, it is in the form of a mini-programme, such as the series How to use the Internet.

So what do private channels offer in this area? "After the COVID-19 pandemic, the number of public events (open days, excursions, lectures, workshops) increased slightly. However, these are only a few cases. A minimum of responses mentioned public participation in the content of programmes (in the form of ideas and surveys) and cooperation with children's or school teams," said analyst Denisa Hliňáková.

Private radio stations have also held open days or promotional events to reach out to listeners. Several broadcasters mentioned lectures on digital radio in schools. "It is interesting to note that only a very small number of radio stations mentioned on-air communication with listeners, which could be considered as a certain type of listener participation in broadcasting," the report notes.

A wide range of media literacy activities is developed by only a few organisations: Czech Television, Czech Radio, Seznam.cz and a trio of operators: O2, T-Mobile and Vodafone. The mobile operators do so, however, from the position of companies operating primarily outside the audiovisual services sector. Czech Television and Czech Radio stand out each year in terms of the scope of their activities.
For Czech Television, for example, developing media literacy is one of its priorities. Last year it broadcast 620 hours of news and programmes on the subject. The best known example is the weekly Newsroom ČT24. It also dealt with disinformation and hoaxes related to the Russian invasion of Ukraine. It described how Russia and Ukraine reported on the invasion, how the topic resonated on social media, how Russian propaganda works with the concept of "denazification", and so on.

The children's channel ČT :D broadcasts programmes focused on media education. Representatives of the channel visit primary schools. Television also organised seven accredited full-day professional programmes for teachers. Teachers learned about how news is made, what fake news is, the principles of safe behaviour in the online space or how television broadcasting works.

The educational platform ČT edu offers worksheets on various topics (censorship, propaganda, etc.).
Czech Radio launched the Ověřovna (Verifier) project on its news website, explaining and debunking rumours circulating on social media. The concept has also attracted attention abroad, with other European Broadcasting Union (EBU) broadcasters planning to launch a similar project. Czech Radio's regional stations described the risks of using new media, with a focus on senior citizens and data protection. Radio Junior familiarises children at an early age with the risks of the Internet.

Seznam.cz, for example, organised a three-day media education festival for librarians and those interested in education. 

The Radio and Television Broadcasting Council itself has been trying to raise awareness of media literacy for a long time. It also has a dedicated website, Children and Media, which describes the impact of modern media regulation and the protection of minors from inappropriate content.