Martin Dorazín and Ivana Svobodová win prestigious journalism awards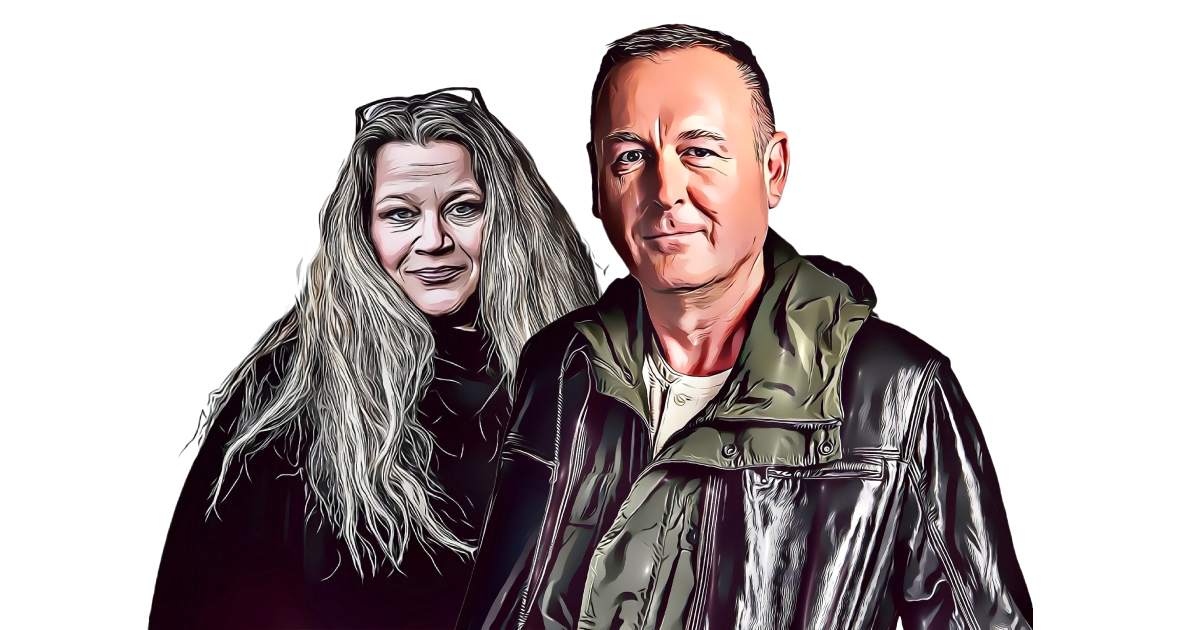 Two reporters won them: Martin Dorazín, a foreign correspondent for Czech Radio, and Ivana Svobodová, a staff writer for the weekly magazine Respekt.
Both journalists cover the horrific events of the war in Ukraine. 
Martin Dorazín has worked for Czech Radio since 1990, with a 6-year break at the turn of the century when he was a reporter for Czech television. In the 1990s he was a special correspondent in Slovakia and the former Yugoslavia. Since 2004 he has been a foreign correspondent in Poland, then in the Balkans, and also spent some time in Libya. In May 2013 he became a foreign correspondent in Russia. He returned to Poland in August 2019. 

In the second half of January 2022, Martin Dorazín moved from Warsaw to Ukraine. He was there when Russia started its invasion of Ukraine. Since autumn 2022, he has been a permanent foreign correspondent for Czech Radio in Ukraine.
Ivana Svobodová began her journalistic career in the 1990s in the regional newsroom of the daily MF Dnes. She then moved to Prague and worked in the central editorial office of the same newspaper. Later she joined the weekly magazine Týden and since 2010 she has been a staff writer at the weekly magazine Respekt.
"Martin Dorazín has been bringing us extraordinary news for many years, not only from crisis areas. He has broadened our horizons and knowledge, and stimulated our imagination with his absolutely vivid portrayal of events. With his vivid descriptions, he is able to draw the listener into the scene masterfully and perfectly. He reveals and unveils to us a world that may seem distant and incomprehensible. He takes us to places we fear. Together with him, we travel through an invaded country and experience the fate and life of the local people". (Laudatio)

"Ivana Svobodová has always shown a great talent for reportage, a genre that requires getting to know people up close and in context. It is not just a news 'story', it cannot be telephoned or pieced together from agency news or the internet. You have to be physically present, on the ground. You are travelling with Ivana Svobodová on a darkened train on the Lviv - Kyiv - Lviv route. You travel with her from Dnipro in a small bus, a shuttle bus, along with Ukrainian soldiers returning from leave to fight in Donbas. You listen to Lyudmila as she talks about her mother, who doesn't want to move from her home village to the relative safety of western Ukraine. You meet Russians who have settled in the Donbas for a long time. You are with people in towns whose names are synonymous with the horrors of war: Kryvyi Rih, Kharkiv, Chernihiv". (Laudatio)
The Ferdinand Peroutka Journalism Prize has been awarded by the Ferdinand Peroutka Society since 1995, always on the anniversary of the famous journalist's birth. Recipients of the award should demonstrate absolute integrity before the law and their own conscience, as well as a high moral integrity that excludes contradiction between words and deeds.
They must also take personal responsibility for the social consequences of their journalistic activities. Their professional work should be of an exceptional standard, multiplied by precision of expression and beauty of language. They must be based on a democratic orientation that is absolutely and always uncompromising towards all manifestations of totalitarianism and cultural, national and political intolerance.