Pavel Hřídel: A new financial vision for Czech TV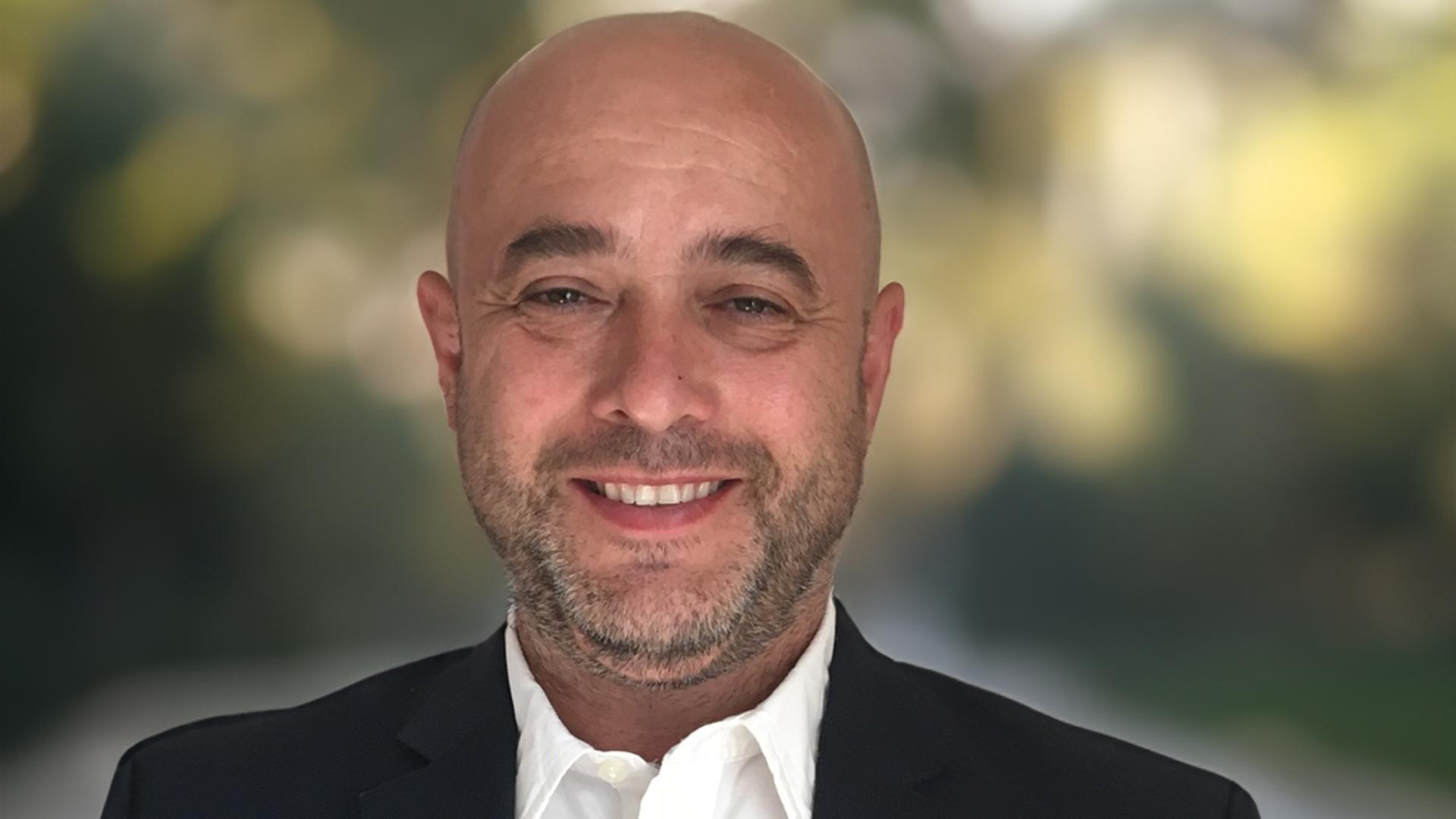 You stand as the only finalist for the director general of Czech TV without a media background. What drove you to apply for such a prominent institution?
I sense a need for change. Television, in my view, has strayed from its original mandate set by the 1991 Czech TV law. Despite high viewership in some surveys, the reality might differ. Everyone discusses Czech TV's financial struggles, a concern the current Director General echoes. I'm new to the media world, but my years of crisis management experience equip me to contribute to Czech TV. I have no ties to interest groups and have spent significant time abroad, in the United States and Germany. I owe no one, making me less susceptible to influence. These factors led me to apply.
Your resume suggests that leading Czech TV could be your most significant professional challenge, considering the number of employees and turnover.
I beg to differ. Filtration Group, a company I managed, employed 4000 people. While I wasn't the CEO, I held a top management position. The company achieved a billion-dollar turnover and had branches in 12 global locations. So, if one assumes Filtration Group didn't surpass Czech TV in employee count, it certainly did in turnover.
Let's discuss your project and vision for Czech Television. How do you plan to transform and advance it over the next six years, the tenure of the director general?
I believe I can primarily offer a fresh perspective on financial management, my key strength. Prosperity doesn't come from mere saving. We must reinvest any savings immediately. We must invest every earned cent back into broadcasting and modern technologies. Our goals are to attract more viewers, modernize, enhance appeal, strengthen, enrich, and maintain independence. Artists need sufficient funds to create and produce quality work. That's my offer.
Where do you plan to save?
Czech TV operates with seven billion CZK, equivalent to €294 million. Every business has potential savings. We need to decode this, scrutinize internal processes and mechanisms. I need detailed information and data, currently unavailable to me as they're not public. I don't intend to limit investments or creation. My primary focus is on cost reduction and setting clear financial goals we will adhere to.
Last year, Czech Television underwent an internal audit at the request of the Czech TV Council. It found no significant inefficiencies but also no room for substantial revenue increases. Will your term focus on finding savings while the television station must continue to operate, produce, and broadcast?
I'm aware of the audit and need to delve into its specifics. We must examine how the audit was evaluated, why it didn't seek savings, and whether it considered cost optimization. My background is in a commercial environment, primarily focused on identifying costs and reducing unnecessary expenses. However, I aim to provide freedom to the artists and professionals at the television station. That's my contribution to Czech TV. The director general's role is to manage the company, ensure proper financial management, but not to oversee individual departments. That responsibility falls to each director. The director general should primarily avoid interfering and allow them freedom in management and decision-making.
The director general, by law, is responsible for everything that happens in the television station. So, you can't completely lose sight of individual divisions.
You're absolutely right. However, the director general can't dictate "this is how it will be". I aim to bring an outsider's perspective, unburdened by the media environment. I believe there's always room for savings, but we mustn't compromise broadcast quality. We must provide a public service as mandated by law. Audits allow us to examine production, energy, external service providers, and other costs such as employees and external collaborators. Following this, a company-wide discussion takes place to decide the next steps.
Would you raise TV fees?
I don't see this discussion as relevant right now. There's no political will for it, given the need for savings everywhere. I'm accustomed to primarily seeking savings within my own operations from my experience with foreign companies. I don't support increasing TV fees. I always maintain that before asking for more, I must explore potential savings.
Can such an approach last until 2029?
Currently, TV fees account for 80% of Czech TV's revenue. The rest comes from business activities, sponsorship, and advertising. We should consider adjusting this ratio and rethinking our approach at Czech TV. We should focus more on savings, make better use of fees, and aim to produce content that's commercially appealing, perhaps even to other stations.
However, you'll need political support, as the law limits business activity. Other stations produce content for their target groups, so why should they buy Czech TV's production?
Commercial stations don't fully produce their content. They primarily buy. Therefore, Czech TV has room to increase its presence in this market. We can also collaborate with foreign entities. Historically, many series have been co-produced with countries like Germany, which were also interesting for their local television. There's funding available in the West, so I believe we can increase collaboration, for instance, in co-production with foreign stations.
The economy is crucial, but viewers see the program every day. What should Czech TV look like from this perspective?
I believe this question is better suited for Czech TV experts, such as the program director, rather than the director general. As a statutory representative, I manage the company but don't interfere with the expertise of division and section directors. I can provide input and engage in discussions. Open communication is always my top priority. I can voice objections and express dislikes, but I can't dictate the program or artists' creations. My goal is to run Czech TV economically, secure financial capital for creative freedom, but individual section directors will bear responsibility. I don't believe I should interfere with the program unless there's a significant violation of the law or excessive actions.
Looking at the current Czech TV, what don't you like?
I see room for improvement in news independence and objectivity. I perceive a deviation from the original mandate here, potentially influenced by politicians' views. This area presents a significant opportunity for change.
Could you provide an example?
For instance, the format of the presidential candidates' debate in January 2023 sparked several discussions. Czech TV divided the candidates into different groups, which I saw as a problem from the start. I wouldn't resist a higher level of confrontation, more open and lively debates with a variety of experts, even those with significantly different opinions. Such debates make for more interesting viewing and allow viewers to form their own opinions. That's Czech TV's goal, in my view. Not to instruct or manipulate, but to enable viewers to form their own opinions based on diverse facts and expert views.
Television isn't just news. How satisfied are you with other stations?
I believe Czech TV1 fulfills its purpose as a broad family channel. I see no need for change there. Czech TV2 somewhat overlaps with Czech TV art, which could use some adjustment. I don't fully agree with Czech TV :D's programming for children aged 6 to 12-13. I think this part of the program should be more appealing to older children, who unfortunately don't watch it today. And Czech TV sport should definitely be preserved. I have no doubt that sport is a part of Czech TV and should remain so.
With the constant rise in sports rights costs, should Czech TV purchase sports rights regardless of the expense?
You must always consider costs. However, we have more than just football and hockey. Consider how Mr. Krpálek has increased interest in judo, previously limited on TV. There's also room for improvement in other sports, such as floorball, handball, and women's sports.
Should Czech TV pay attention to viewership?
Yes, I believe so. But it's a matter of how current surveys are conducted, their objectives, and their sample size. Without viewers, Czech TV would cease to exist.
Given the declining interest in traditional linear television broadcasting, should Czech TV transition to the internet or develop activities there?
Absolutely. I believe Czech TV has missed the opportunity to engage the younger generation. They're accustomed to streaming, watching Netflix, HBO Max. I think Czech TV is losing viewers here and hasn't become attractive enough for them. I grew up with Czech Television, and it's my first choice on TV. We need to cultivate viewers.
Isn't this a generational shift? Can Czech TV draw young people, who curate their own programs and seek content on streaming services, back to the screens?
Yes, definitely. It's a question of whether Czech TV is currently leveraging modern platforms effectively. Who will attract young viewers? Only those who are appealing to them. It needs to be someone who understands this generation and knows what they want. There should be more collaboration with internet creators. For instance, Kovy is a significant figure in this generation, as are Jiří Burýšek and others. Television should collaborate more with young artists and schools. There are opportunities here.
Czech TV isn't just a complex in Prague. It also includes studios in Ostrava and Brno. They're affected by the savings too. What do you think is the significance of regional studios in Czech TV's structure?
When I was employed by an international company, they had a great motto: "Think globally, act locally." Czech TV shouldn't eliminate individual regional and local sections because, by law, it's required to provide a broad portfolio and support regions. For instance, if we could broadcast theatre performances from various regions and major cities every Saturday, it would enhance their appeal and might even encourage viewers to attend the theatre in person. I support aiding the regions, but it must be done sensibly. It's pointless to squander resources if we can't engage people.
If Czech TV's financial situation wasn't improving and you discovered there were no additional savings to be made, where would you begin with necessary but unpopular cuts?
That's a difficult question; it's speculation about something we currently don't know. We could discuss the Czech TV facility. I agree it's enormous, but first, we need to examine which costs can be adjusted or altered. Several things can be outsourced. We must evaluate the actual usage of the premises, see if anything can be rented out, check the technology, ensure the heating is correctly set up, and identify if there are any leaks. Also, in my opinion, Czech TV's organisational structure is too large. Prima TV could serve as an example. It recently made changes to its organisational structure to increase efficiency and transparency. We need to review the contracts. It's not accurate to say that all options have been exhausted and now we'll make unpopular cuts. You always have to strive to maintain the highest possible quality because that's what the customer or viewer wants. You can't reduce savings below a certain level because then the quality suffers. It's always necessary to find a balance.
Pavel Hřídel (*1970)
He graduated in aeronautical engineering in Košice (SK), then served as a jet and transport pilot in the Czech Army. He has worked in management positions in Czech and foreign companies (Sítos, AstenJohnson, 4U Consulting, Filtration Group). He turned the Strakonice heating plant from a loss to a profit. He is now the crisis manager of Batist Medical, a manufacturer of medical equipment. He is preparing a restructuring programme for the company in bankruptcy.