Martin Konrád: Pivoting Czech TV towards societal issues and youth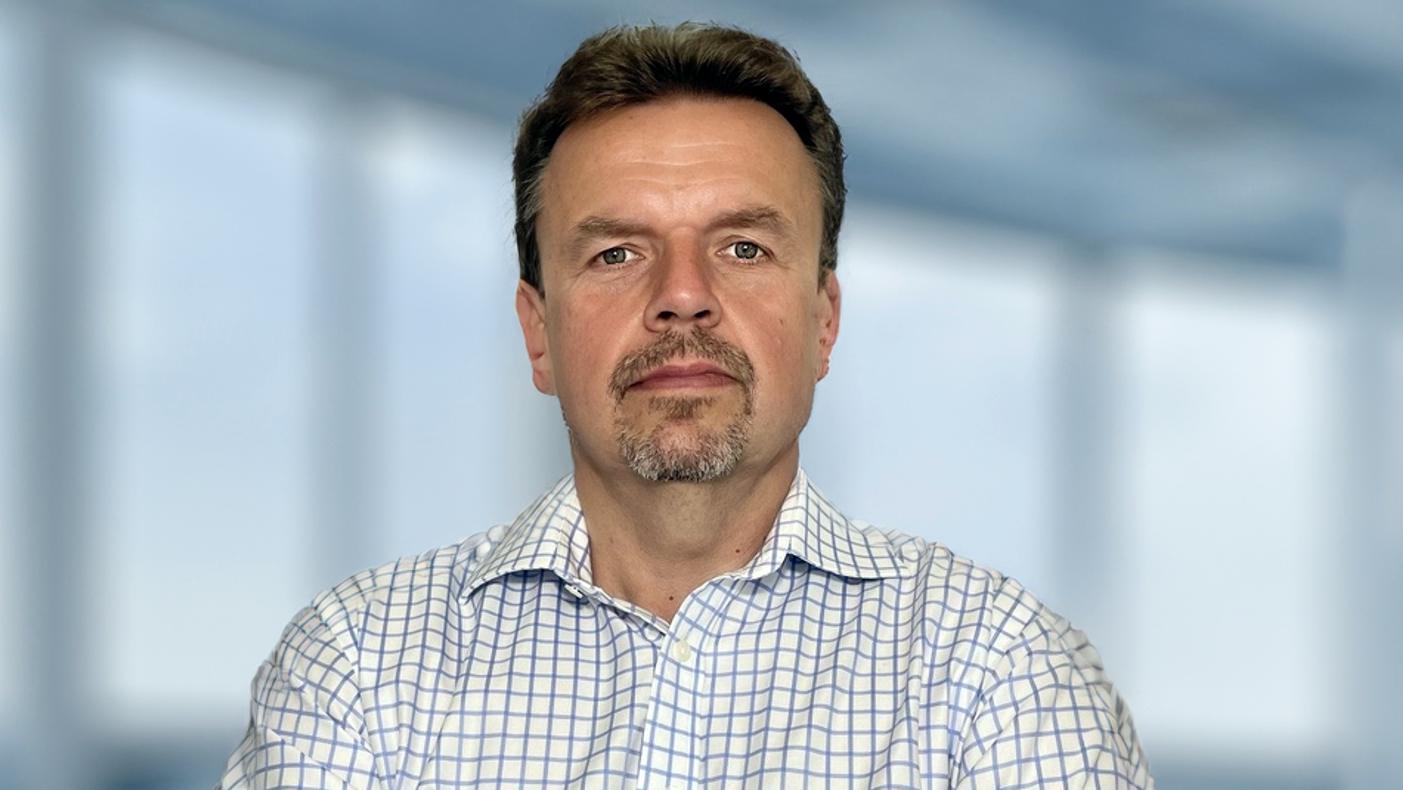 Former director of TV Prima, Martin Konrád, is the second finalist in the competition for the position of Czech Television's director general. He has the support of 14 out of 15 members of the Czech Television Council. What are Martin Konrád's thoughts on the programming? How would he finance the broadcasts? And what would he offer to young people?
You mention in your project's introduction a desire to "realign CT with its public service mission". Could you elaborate on how the television station has strayed from this mission?
While Czech Television maintains a high level of professionalism and fulfils its public service mission, I envision a different approach. The focus of its dramas should shift towards current societal issues such as drugs, youth, self-harm, marginalized regions, and gender issues. I believe television should tackle more topics with societal relevance. While crime dramas are popular and receive good ratings, they should provide added value. Shows like Devadesátky (The Nineties) and Dobrodružství kriminalistiky (Crime Adventures) serve as good examples, offering insights into real-life crime cases, history, and education. Furthermore, CT should diversify its content by producing more comedy, despite its higher production costs compared to other genres. In essence, public television should reduce the number of crime miniseries and explore other directions.
You've stated your intention to optimize the current production budget of approximately €84 million. Where do you see opportunities for cost reduction?
Having participated in the production of a major prime time series for commercial television, I've gained insights into the costs associated with scriptwriting, outdoor filming, drone usage, high-end film equipment, and casting. The series was set in one of the Czech Republic's priciest locations, the Pálava wine region. Given this experience and my understanding of what Czech Television spends, I see significant potential for savings.
Are you comparing the production costs of a series for commercial television and Czech Television?
Yes, I am. The costs of certain production tasks are comparable. While quality may vary, the price of individual activities that contribute to the final product can certainly be compared.
You mention wanting to revive narrative historical dramas. However, these are costly if they are to be authentic and high quality. Isn't this the same trap the current management is falling into, with the real value of money declining, leading to less production than six years ago?
Indeed, the real value is falling, but it is still more than €84 million. My experience from commercial television gives me insight into the costs of programming for an entire year. I believe I can find funds for such projects. Czech Television doesn't need to chase large-scale production. It doesn't even need to produce as much. I would prefer it to produce quality, educational content that benefits the viewer. We don't need more commercial television. We need television that approaches things differently.
Audiences are often bothered by frequent reruns. But you're suggesting that TV shouldn't produce as many new shows. So, what would you broadcast?
For CT1, it should be series that provide value to the viewer. If the station were to produce more than it does today, it would need to find the funds. Surely, it can find them in its production budget. If I want large projects, I'll have to find additional funds. My project also has a revenue side. I believe that money can be found outside of Czech Television. There is the income from TV fees from households and companies, and then some other income. I would like to improve commercial activities, selling licenses for shows, and so on. The archive of Czech Television is vast. I noticed that it has now started to sell it, or at least started to sell the rights. If it wants to raise more money, it will sell licensing rights for a year, two years - some similar period. I can't imagine that Czech Television would sell the archive permanently, that's not possible. If the television sells it on the commercial market and sells it under a standard commercial tender, it will get quite a lot of money. And if viewers are bored with the archive being repeated so often, let's do a commercial tender, let's sell some of it, and for that money, which must be significant for Czech Television, let's film more. That's one possible source of income.
Based on your experience, how much could selling licensing rights potentially bring in?
It could be hundreds of millions. All SVODs today, from Netflix and HBO to Voyo and Prima+, want to rely primarily on local production. This differentiates them from the competition. You hold a commercial tender, and whoever gets the shows gains a significant advantage. But they must pay for that advantage.
If, for example, Netflix bought exclusive rights, should such a show disappear from the CT website?
The archive of programmes should remain freely available, except for parts where we decide to sell the rights to someone for a limited period under the conditions of a commercial tender. I can imagine offering a so-called preview. For a fee, a viewer could see new shows before anyone else. But once the show airs, then it belongs in the archives. And the archive should be free - except for the part that we decide to monetize because we want to produce more.
Is it fair in terms of the TV Fees Act? People have paid to produce the programmes, so they should have access to them.
They should certainly have access to them. But I'm talking about previewing before the show is on the air. It's a special service where the viewer wants to see something before anyone else. I can see charging for that kind of privilege. Once it's on TV, then it's a free thing that should be in the archives.
Most of Czech Television's budget comes from television fees, the amount of which is set by law. What's your opinion on increasing these fees?
Czech Television currently has revenues just under €294 million. I have a good understanding of where the money is allocated. However, without detailed insight into the budget, it's difficult for me to analyze it fully. There has been ongoing discussion about increasing TV fees. I believe the current amount (€5.67 per month) is not insignificant. If they were to be increased, I would consider it fair to do so by the rate of current inflation.
Would you support changing the current definition of a TV payer?
In today's digital world, it's not feasible to tie fees to just owning a TV screen. I support the German approach: fees based on household. If there is electricity in the home and it is possible to connect to the stream in any way, then one should probably pay. I've further considered who should collect the fees. Currently, CT collects them; it has some costs. If it should be collected based on the electric utility connections, then whoever collects the energy fees will collect it. These companies are ready for it. The cost would be similar, but the collection would probably be significantly higher or better.
Opposition politicians suggest that TV should be part of the state budget and the TV licence fee model should be abandoned altogether. As director general, would you try to convince such politicians that they should not do that, or would you agree with them?
I would want Czech Television to remain independent. I consider a TV fee, which does not depend on the state budget and on what a politician decides each year, to be optimal and time-tested. I would not like to explore other options.
Your project also has a significant infrastructure component. You propose to demolish one building on the Czech Television site. And if I understand correctly, also the adjacent studios?
No, that's a misunderstanding. The entire complex is large and, in my opinion, economically unsustainable. The television was built in the late 60s, and parts were constantly being added and repaired. They're figuring out what to do with the historic building. If the TV fees were increased, I'd be willing to invest that money. I'd like to invest it in television for the 21st century, in an environmentally and economically sustainable building. You can't build 21st century television on a ground that's not fit for purpose. The main building is so important and so specific that it should be given heritage protection. And I wouldn't be at all reluctant to hand it over to a conservation authority or a technical museum. After all, there's an exhibition there today celebrating 70 years of CT. Something like that could be there in the future with a much wider exhibition. There would be some use for it. I wouldn't demolish the buildings. Yes, some repairs and remodeling are always needed there, but I think the two side buildings (news building and administrative building) could be rented out, which would then be additional income for CT. But I would really like to have Czech Television in one building, which will bring a lot of synergies.
But at the same time, there would probably be multiple costs associated with it. There are studios in the news building that you'd have to move somewhere. Am I correct in understanding that if TV fees were not going up, you would not make that move?
Of course, I would always prepare for it in some way, but then again, I'm not a magician. Even if there were a lot of savings, there wouldn't be that much savings. So, yes, I would only do it if there was an increase in TV fees.
If the TV fees don't increase, according to the current management, more cost cutting will have to be prepared soon. Where would you save money if you were in office at that time?
Every company has areas where savings can be made. The first is product-related, which is production. The second thing is services from all external companies, from mobile phones to the internet. And the third thing is the employees themselves. But that's about analysing what are all the activities that Czech Television needs and should do. So it's not that I see three thousand employees, plus a lot of people who work there on external contracts. I must look at what these people do, what their task is, what they create. Only then can I go from there. But every company, when it addresses savings, also looks at employees, that's true.
You aim to increase the coverage of Czech sport on the sports channel. Given that domestic clubs are demanding higher revenues from media rights, what will remain for Czech Television if it can't meet these costs?
Czech Television will still have a fair share of international sports, including biathlon, the Olympics, and home matches of the national team. The challenge lies in filling the remaining space on CT Sport. My proposal is to allocate this space among all sports associations. They would produce their own programmes, and we would broadcast them on CT Sport. I envision a split screen with multiple inputs, each showcasing a different sport. The viewer would then have the freedom to choose. This approach would not require us to produce studios or special broadcasts, but rather stream content directly from individual matches. That's how I see Czech sport on CT Sport.
The director's mandate runs until 2029. With the shift from traditional linear broadcasting to internet content, do you foresee any changes in signal distribution or the mix of stations?
Yes, the shift in content consumption patterns is a significant factor. While Czech Television is a traditional broadcaster, I see it more as a cultural institution. The decline of classic television and the rise of catch-up TV and on-demand video are trends we can't ignore. We may eventually become purely content producers, distributing our content through various channels. By 2029, terrestrial broadcasting may no longer exist, with mobile operators potentially needing the frequencies currently used for broadcasting to accommodate higher data traffic. The future of Czech Television likely lies in internet distribution.
Do you believe Czech Television should expand its activities on the internet?
Absolutely.
As a former CEO of a commercial TV station, would you attempt to curb Czech Television's expansion into digital projects?
The types of projects pursued are key. They should differ from what commercial TV offers. Commercial television often defines itself in contrast to Czech Television. While CT has made strides online, there's untapped potential, particularly with the teenage demographic. I have two daughters, aged 17 and 20, who start their day scrolling through TikTok. We've largely overlooked this audience. CT caters to children up to nine or ten years old, then jumps to targeting those aged 40 and above. I believe it's crucial not to abandon the teenage generation to platforms like Netflix and TikTok. I envision CT being a part of their morning routine. As a cultural institution, CT has a role in preserving our cultural heritage and values. If we neglect this, our children may lose touch with our traditions and historical figures. Addressing this would be a primary task for me at Czech Television. However, it's a costly endeavour. If TV fees were to be discussed, I'd advocate for a focus on the teenage generation to ensure the relevance of Czech Television in the future.
Would you consider broadcasting for teenagers?
I'd like to create content that's by the young, for the young. This should be reflected in our broadcasting. Currently, the distinction between CT Art and CT2 is often blurred. I'd propose moving the art content to CT2 and transforming CT Art into a channel for teenagers.
Martin Konrád (*1970)
He is currently the director of the Czech branch of the media agency MMB. From 2013 to 2014, he served as the CEO of Prima TV, and before that, he was its commercial director for nearly five years. Between 2017 and 2021, he led the Association of Regional Televisions. He also has experience with private radio stations, having served as the sales director of Regie Radio Music for almost a decade.