New Director General of Czech TV names management team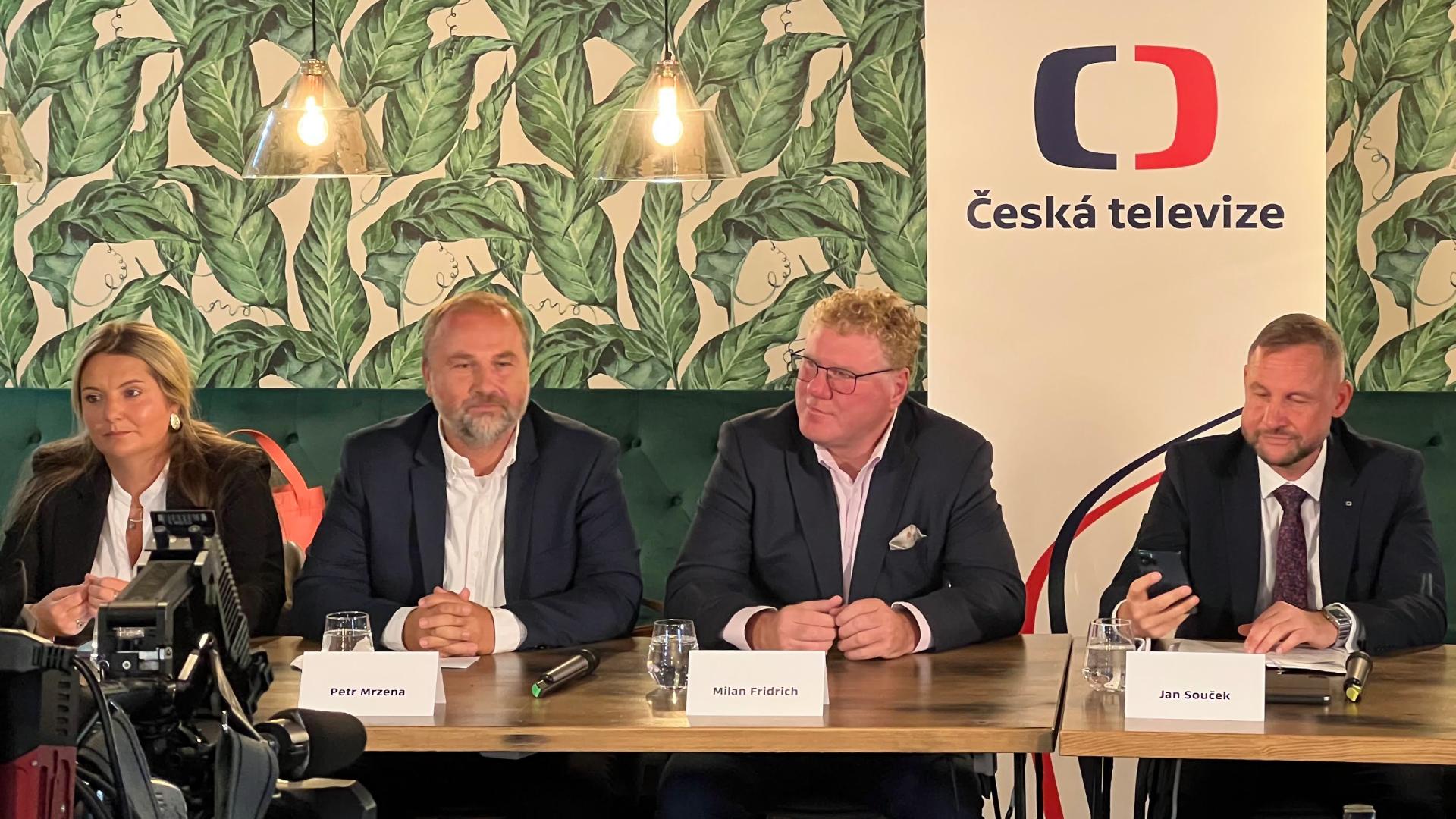 The newly appointed Director General of Czech Television, Jan Souček, has unveiled his new management team. The team includes some familiar faces, as well as some new people in key roles.
Petr Mrzena, the previous editor-in-chief of ČT24, will become the Director of News starting in October. His predecessor, Zdeněk Šámal, will step down on September 30th as he is not willing to collaborate with the new Director General.

Milan Fridrich will remain as Program Director and be responsible for all linear channels except ČT24. The new directors of ČT1 and ČT2 will report to him. Jiří Kokmotos, who has worked solely at Czech Radio, will manage ČT1. Jan Štern, a long-standing producer at Czech TV, will lead ČT2.
ČT sport, ČT : D, and ČT art will still be overseen by Jiří Ponikelský, Petr Koliha, and Tomáš Motl, respectively.

Tereza Polachová, a new addition to the management team, will act as the Director of Content and Program Development. She has previous experience at HBO Europe launching acclaimed original shows.

To enhance emphasis on digital platforms, the upper management will include a reshaped unit named Digital Services. Jan Maxa, who used to head the joint division of Development and New Media, will now lead this division. Czech TV plans to increase investment in original online content.

Vít Kolář, the Director of Communication, will step down and be succeeded by Michal Fila. In January, Štěpánka Sunková will become the new Marketing Director, taking over from the outgoing marketing manager Denisa Kollárová. Human resources will be managed by Petra Lautnerová.

David Břinčil, who is the Financial Director, Michal Kratochvíl, who serves as the Technical Director, and Václav Myslík, who holds the position of Production Director, will remain in their current roles.