Czech TV fee hike sparks controversy among broadcasters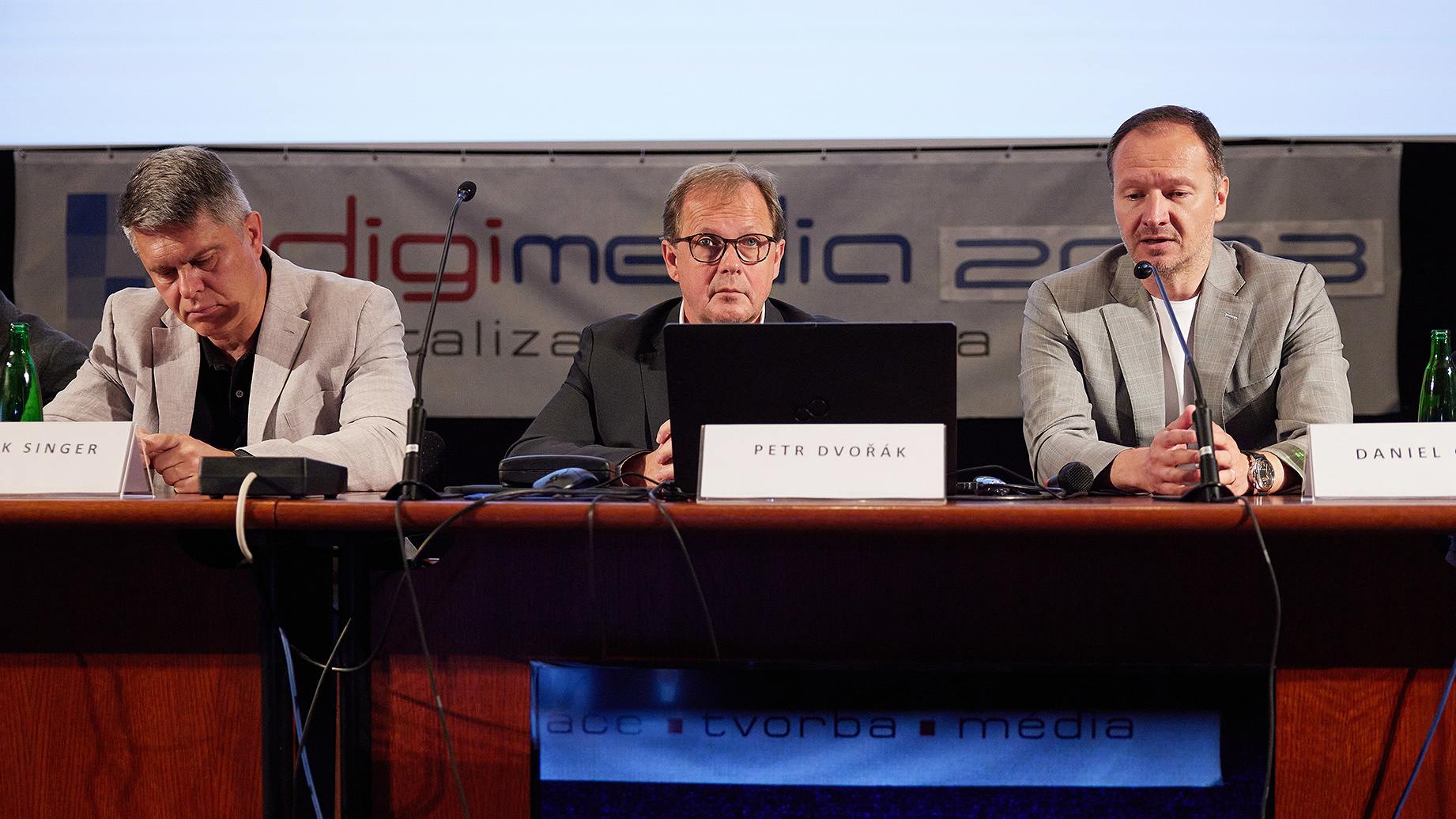 Czech Television's new head, Jan Souček, is pushing for a significant increase in television fees, the primary source of funding for the public service TV. The television fees, which have remained unchanged since 2008 at CZK 135 (€5.68), are now under scrutiny. Souček's ambitious plan involves raising the fees to CZK 180 (€7.58) per month, a figure that surpasses even the amount proposed by the current director general, Petr Dvořák.
Dvořák had previously sought political consensus for a monthly fee of CZK 150 (€6.32), while also discussing the possibility of expanding the payer base to include owners of computers and mobile phones who consume Czech TV content online. This change could potentially impact around 350,000 households.
Souček's ambitions don't stop at a higher fee. Drawing inspiration from Germany, he proposes that every Czech household should contribute to the fees, regardless of whether they own a receiver. Based on the principle of solidarity, a person whose household does not have any equipment capable of reproducing any form of audiovisual content would also contribute to public service media.
New director general of Czech TV further argues that the optimal ratio of the television fee to the average wage should be approximately 0.6 percent. If implemented, this would significantly bolster Czech Television's budget, surpassing the commercial income of the country's two largest television groups.
|   | Total revenues (2021) | Advertising, sponsoring and product placement |
| --- | --- | --- |
| Nova TV | CZK 6.1 billion (€256.41 million) | CZK 4.9 billion (€206.29 million) |
| Prima TV | CZK 3.7 billion (€155.77 million) | CZK 3.3 billion (€138.93 million) |
| Czech TV | CZK 6.8 billion (€286.28 million) | CZK 0.6 billion (€25.26 million) |
|   |   | Source: Commercial Register, Annual Report of Czech Television |
Commercial media's concerns
Commercial media outlets have expressed significant concerns over Dvořák's proposals. "We are following the situation regarding the financing of Czech Television quite closely. It creates great concern," said TV Nova CEO Daniel Grunt at the Digimedia conference. He warned that the proposed changes could lead to an imbalance in the market and an uneven playing field for commercial players. "Czech Television would have more revenue than when all the advertising television revenues of all commercial television stations are added together," Grunt continued.
Marek Singer, CEO of Prima TV, acknowledged that a redefinition of the television fees was inevitable. However, he also called for an impact study on the potential consequences of the fee increase. "It does not mean that if another two billion CZK (€84.2 million) are pumped into the TV market in the Czech Republic, that more great new series will be created," Singer explained.
If politicians agree with Souček's proposals, Czech Television's budget could increase by CZK 3.5 billion (€147.35 million) per year. However, the current director general, Petr Dvořák, remains skeptical that his successor will be able to push through such significant changes. "He arrives not a minute, but half an hour after twelve," Dvořák commented on Souček's proposals.
Political hurdles
Finding a compromise between the needs of Czech Television, technological development, and fair competition in the television market is a challenging task. Despite the coalition government's commitment to finding a sustainable and stable funding model for public service media, disagreements persist, particularly over the automatic increase of the fee according to inflation.
The debate also extends to how the change in the definition of the fee payer will translate into obligations for legal entities. While households currently pay one fee regardless of the number of receivers, businesses must pay fees for each individual device. Czech Radio, for instance, is reluctant to change the system for companies, as it relies heavily on the collection of fees for car radios in company vehicles.

Czech Radio hopes the changes will come into effect as early as January 2024, but this seems legislatively unrealistic. As Petr Dvořák noted, "the major amendment to the media laws will affect the wallets and pockets of all television fee payers." The proposed changes are likely to spark a significant discussion in the Chamber of Deputies, and it remains to be seen how the opposition will respond.