LFA to launch broadcasting rights tender for Czech football leagues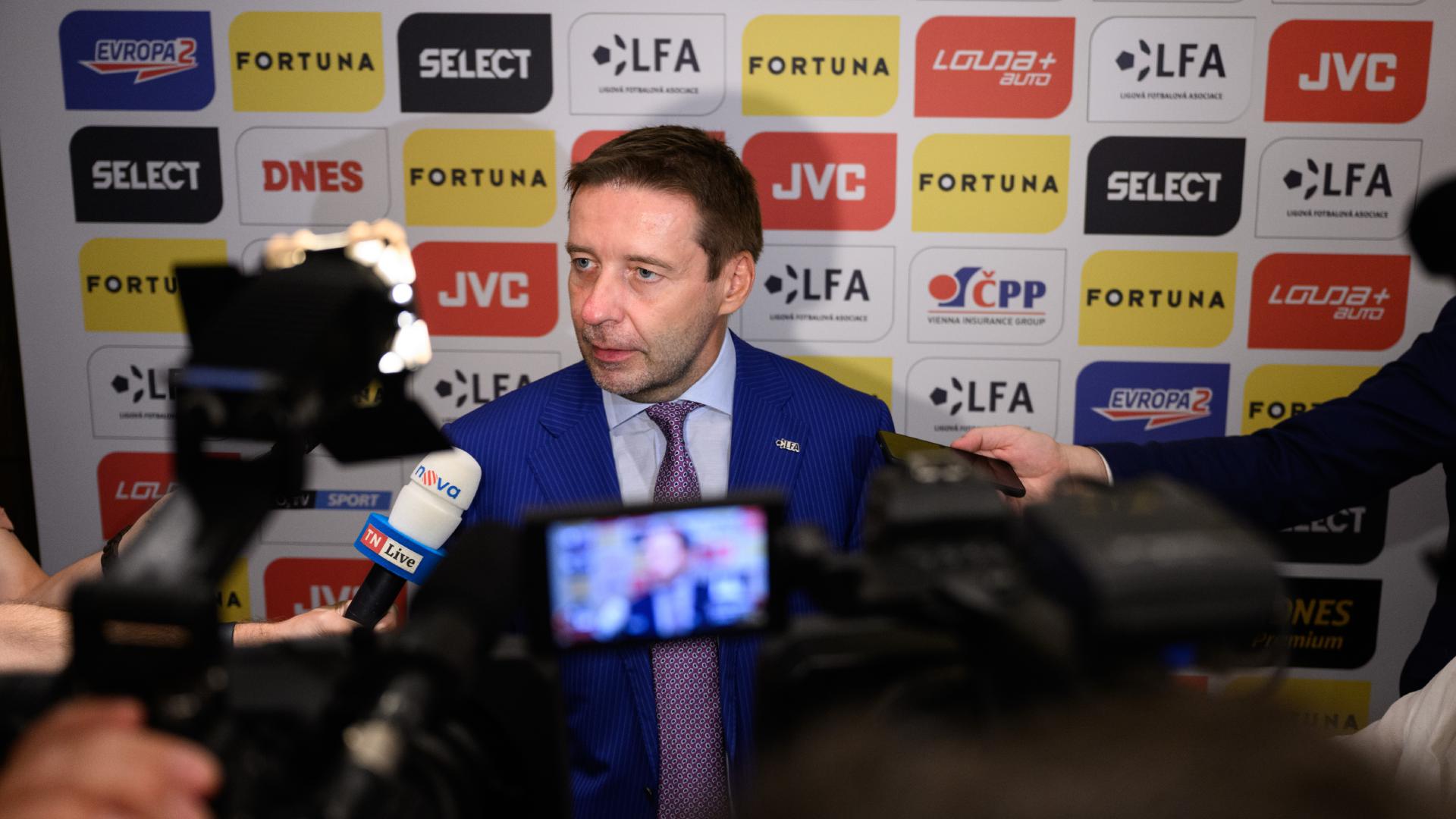 In a move that promises to increase revenues for Czech football, the League Football Association (LFA) is looking for a new broadcaster to show live coverage of the national leagues.
The tender for the broadcasting rights, which is expected to be announced in August, will be held in anticipation of the 2024/2025 season, with the evaluation of broadcasters' bids scheduled for October. O2 TV currently holds the coveted rights.
Speaking at a recent press conference, LFA chairman Dušan Svoboda said: "We are about to embark on critical negotiations and decisions, in particular the closely watched broadcast rights tender. The LFA and the clubs have been working together on this for a long time and we're confident that our decisions will financially strengthen Czech football and facilitate its forward development."
Media group A11 has shown interest in the tender as it plans to launch a sports channel. Other major media companies such as Canal+ and O2 TV are also expected to throw their hats into the ring.
Jaroslav Tvrdík, chairman of football club Slavia and a vocal critic of the existing broadcasting rights system, made the aspirations of Czech clubs clear: "The undervaluation of our league has a negative impact on the final quality of the game. A long overdue reassessment of the TV rights price should reflect the value and popularity of the league, while keeping an eye on its future development".
The upcoming season of the national league will see a significant change in the use of visuals on social media. Clubs will be able to share match highlights and selected moments on their digital platforms. Daniel Hajný, LFA's business and marketing director, believes that "the availability of highlights will be appreciated by fans of Czech football and will contribute to increased interest in the national league".