Google grants €1m to Charles University for misinformation research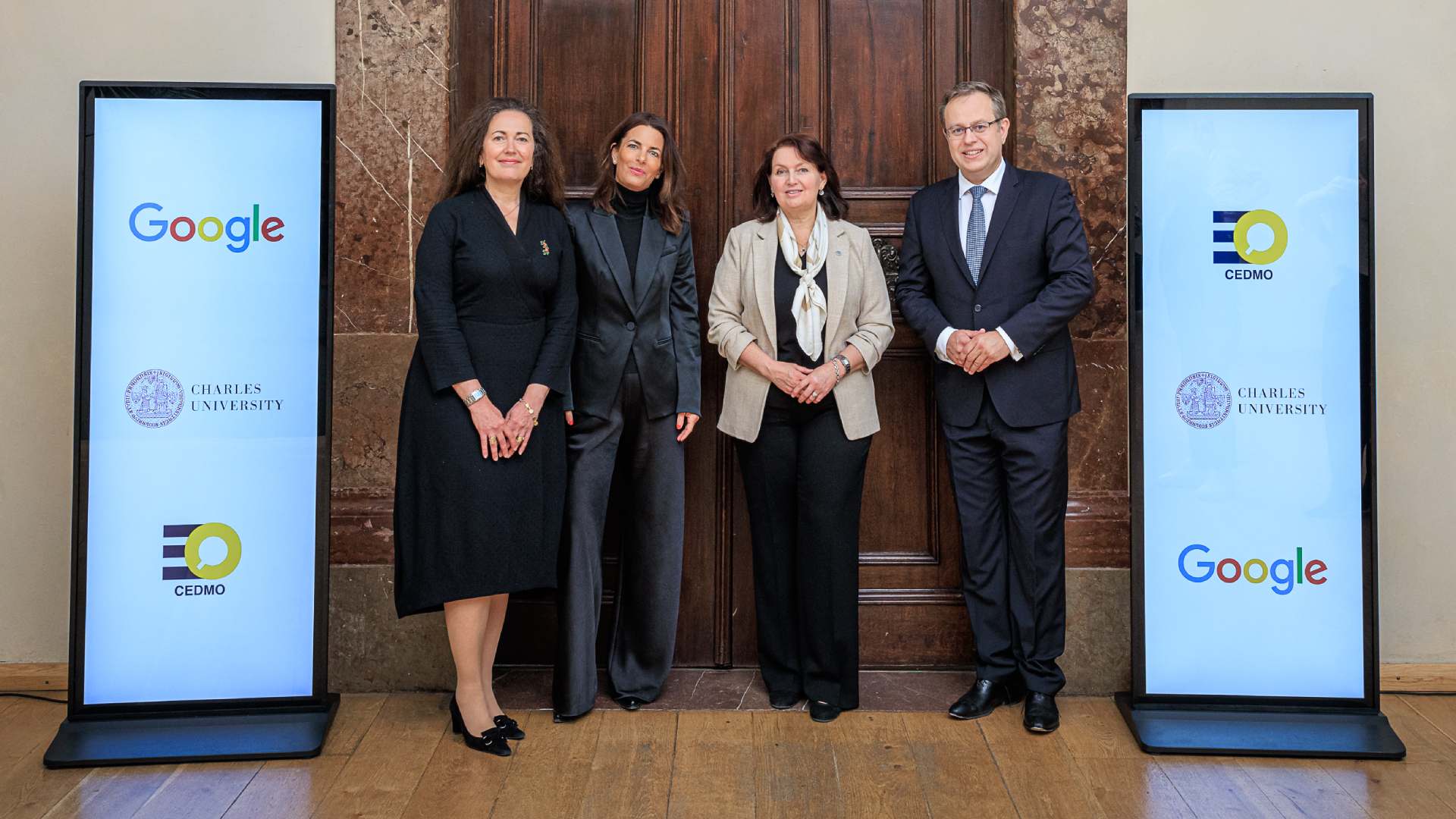 Charles University will receive €1 million from Google to research misinformation and disinformation in the Central European region. The funding is part of a partnership and collaboration agreement.

The university's Central European Digital Media Observatory (CEDMO) is dedicated to researching so-called information disorders. Google's funding will be used to strengthen and expand research and raise the level of media and digital literacy in the Czech Republic, Slovakia and Poland.

TV presenter Václav Moravec is the project's main coordinator. He said: "We also want to strengthen research on the impact of artificial intelligence applications in the digital media ecosystem and continue our cooperation with Palacký University's E-Safety project to strengthen various types of literacy that mitigate the impact of information disorders on society".

An Ipsos survey conducted in cooperation with the CEDMO project found that 29% of people in Central Europe feel strongly affected by disinformation. Specifically in the Czech Republic, 27% of respondents fear regular exposure to disinformation, 59% occasionally encounter it, and only 13% believe they never encounter it.

Google's support for CEDMO follows last year's commitment by Google and YouTube to fight disinformation online. In the Czech Republic, Google supported fact-checking platform Demagog.cz to improve cooperation between its offices in the Czech Republic, Slovakia and Poland. Thanks to Google's support, the Czech Press Agency trained more than 100 local journalists and students in fact-checking.